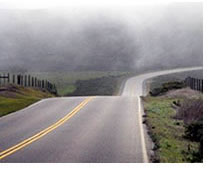 International Shipping Link, Inc. is a growing company, with major business in the field of shipping, handling and transportation. Besides these, we also offer a variety of other services to cater to the diverse needs of our clients. Our Motto "Big or Small, We ship it all" would give you an insight into the working of our company.

Our company is flexible to handle the different needs of individual clients, whether a small box or a big container, our company puts in the same commitment to transport your goods and ensure that it reaches its destination on time. We understand the importance of time, and make sure to meet the deadlines of our clients.
We have offices currently in Chicago (USA) and Toronto (Canada) and have prospects of opening more branches in other countries in order to provide better service to our client's growing needs in different countries.
In short, ISL Inc. is a one stop place for all your shipping and handling needs.